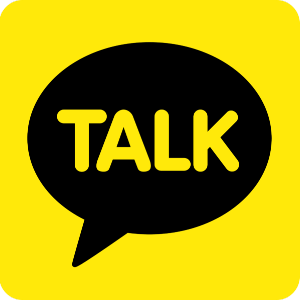 KakaoTalk
업데이트 – 2022-06-23

VER 3.6.1.3597
KakaoTalk Specs
Category
SocialNetworkingApplication
OS
Windows / MacOS
Developer
Kakao Corp.
Update
VER 3.6.1.3597 – 2022-06-23
File
KakaoTalk_Setup.exe (92.6MB)
Main Function
▪Free messenger and multimedia (video / music) sharing function
▪Support for KakaoTalk -only themes, fonts and emoticon services
▪Interlinking various living services (Kakao Pay, Navi, Taxi, etc.)
---
National Messenger
It is a social network service used by people around the world. Various multimedia sharing features and Kakao taxis, Navi, Calendar, Kakao Pay, and Bank are available. In addition, many people are looking for convenient use. Please refer to how to download the tab for more information. If a problem occurs when using the app, it can be solved through the Customer Center.
PC version device linkage
The PC version is available in Windows/MacOS. Above all, it is faster than regular mobile devices and has a variety of advantages of PC version. The unfortunate thing is that you can use a variety of features that can be used in mobile, except that it does not work quickly with mobile related to the profile. Please refer to the main features of the more detailed apps.
Main Function
Up to 100MB of file transfer function, file sending function supports various file formats, including video and documents.


It is more reliable than a normal SMS message and can be sent anywhere not all time.


With powerful security, you can set transparency so that others can't see KakaoTalk chat.


My fonts and sizes are my way! It provides a chat room decorating feature available in the Windows operating system.


You can protect the message through the lock mode settings. Settings can be set in PC and mobile versions.


It supports remote logout. If you haven't logged out on other PCs, try logging out with mobile settings!


It supports the voicetalk function that allows you to voice calls for free. You can do voicetalk with your friends anytime and anywhere.


There is a face talk function that allows video calls. FaceTalk function can be used in PC and mobile versions.


Try the Calendar Add feature! You can see the anniversary and the main schedule at a glance.


Try Kakao Friends with Kakao's cute personality. Various emoticons are available in the emoticon store.


Meeting and notice can be designated as a chat room notice of important work or important schedules.


Search (#) You can find out what you are curious about during the conversation. You can share various information with the conversation partner.


Open chat search can get the information I need and communicate with various people at any time.


KakaoTalk wallet service has begun! Now you can solve it with KakaoTalk wallet without holding your wallet for proof of your status anytime, anywhere!


Try the multi -profile feature. You can use your own multi -profile for business, everyday.

Use of sound emoticon icons, group face talk, and notification reply feature!
How to install PC version
How to find and change password
Backup and synchronization method
Kakaotalk PC Release Notes
2022/05 Ver 3.4.0.3121
▪ Add Jordi function
2022/04 Ver 3.3.9.3090
▪ Improvement of bugs and stability
2022/04 Ver 3.3.9.3088
▪ Add duplicate chat window guidance function
▪ Added Open Chat Deputy Minister Management menu
2022/02 Ver 3.3.8.3058
▪ Open chat entry conditions can be set
▪ Improvement of chat list display
2022/01 Ver 3.3.7.3022
▪PC KakaoTalk setting improvement
▪ Add emoticon plus search function
---
2021/12 Ver 3.3.5.2989
▪ Added PC version Talker Plus function
▪ Improvement of chat room video playback function
▪ Add speech bubble empathy "Full Tab"
2021/11 Ver 3.3.2.2956
▪ Improvement of bugs and stability
2021/10 Ver 3.3.2.2924
▪ New function-WINDOWS 11 operating system response
▪ Improvement of bugs and stability
2021/09 Ver 3.3.2.2905
▪ New function-Group Face Talk, Image Editor, Notification Replace Function
▪ Add a sound emoticon icon
2021/08 Ver 3.3.1.2870
▪ Improvement of bugs and stability
2021/07 Ver 3.3.0.2858
▪ New feature-See updated friends, speech bubble empathy
▪ Improvement of bugs and stability
2021/07 Ver 3.2.9.2815
▪ Improvement of dialogue capture function
▪ Add message multi -deletion function
▪ Improvement of bugs and stability
2021/05 Ver 3.2.7.2777
▪ Improvement of integrated search function
▪ Add the function to read the chat room message all at once
▪ You can change your name by right -clicking the chat room
2021/03 Ver 3.2.4.2717
▪ App performance optimization and system stabilization
2021/02 Ver 3.2.3.2698
▪ Add multi -profile setting function
▪ Small bug modification
2021/01 Ver 3.2.2.2692
▪ Release emoticon flat -rate (emoticon plus)
▪ Other bug modifications
---
2020/12 Ver 3.2.0.2657
▪ Add wallet system (ID card using authentication badge)
▪ Other miscellaneous bug modifications
2020/11 Ver 3.1.9.2623
▪ You can subscribe to programs or club schedules in Tok Calendar
▪ Chat room editing function
2020/10 Ver 3.1.5.2549
▪ Added smart and interesting settlement function
▪ Added Kakao Pay Traffic Card issuance function
▪ Improvement of PC automatic login function