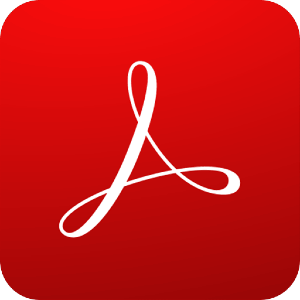 Adobe Acrobat Reader
업데이트 – 2022-06-22

VER 22.001.20142
Adobe Acrobat Reader Specs
Category
BusinessApplication
OS
Windows
Developer
Adobe Systems Inc.
Update
VER 22.001.20142 – 2022-06-22
File
readerdc64_kr_ka_cra_install.exe (284MB)
Main Function
▪PDF file reader function
▪PDF file capacity compression
▪PDF combined and PDF Korean conversion function
---
PDF Viewer Function
Adobe PDF Reader is a PDF viewer that allows you to perform various PDF -related tasks such as PDF files and form filling and electronic signatures. It also has the ability to convert PDF files to Word files or Excel files. In addition, we offer all features related to various PDF. Similar programs include Al PDF.
Update Function
You can update free by using Microsoft Tools, and you can also use a variety of features using the Adobe Acrobat Pro DC program. In order to use more diverse features along with simple PDF leader functions, it is possible through the Adobe Reader homepage through the Adobe Acrobent Leader Pro DC version.
Excellent security performance and compatibility
With its own excellent security performance, Adobe Reader users can lead the PDF file with confidence. Patch notes are also paying attention to security through continuous security updates. In addition, it is compatible with various Adobe programs such as Adobe Illustrator, Adobe Photoshop, Adobe Premier Pro, and Adobe Indesign. In addition, it can be compatible with Excel and Word programs, allowing you to lead documents in PDF file format. If you want more features and scalability, you can buy Adobe Acrobat Pro. Please refer to the table below for details.
ADOBE ACROBAT READER DC/Pro Comparison
Adobe Acrobat Reader DC/PRO Function Reference Table
Acrobat Reader
Acrobat Pro DC
PDF Viewer/Print/Sign
✔
✔
Write PDF
✔
✔
PDF Word/Excel Export
✖
✔
PDF Encryption/Security
✖
✔
Real-time response tracking/Signature
제한
✔
How to use Adobe Acrobat Reader
| | |
| --- | --- |
| Minimum | Windows 7 이상(32 · 64bit) |
| Recommend | Windows 10 (32 · 64bit) |
| Installation Number | 100,000,000+ |
| Content Grade | Over 3 years old |
Adobe Acrobat Reader Release Notes
2022.03 Ver.22.001.20085
▪ Improved browser bug modification and PDF export function
▪ Modify bugs related to applications
2022.01 Ver.21.011.20039
▪ Bug correction without electronic signatures
▪ Improvement of security functions
---
2021.10 Ver.21.007.20099
▪ Improved some functions
▪ Security -related/mail -related bug modification
2021.06 Ver.21.005.20058
▪ Error modifications that certain connectors do not work
▪ Modifying issues related to remote service certification dialog
2021.06 Ver.21.005.20054
▪ Internet Explorer PDF heat error modification
▪ Fixed error related to PDF MAKER
2021.04 Ver.21.001.20149
▪ Fixed browser -related issues
2021.03 Ver.21.001.20145
▪ Certain PDF signature error modification
▪ Modifying error related to rendering
▪ PDF preview error modification that is not produced
---
2020.12 Ver.20.013.20074
▪ Improvement of security performance
▪ Modify the default setting window content problem
▪ Text selection-Fixed a conflict at the start of editing
2020.11 Ver.20.013.20064
▫ When entering Hangul in the middle of the sentence
▫ Modify the error mark when playing macOS audio
▫ Modify the input error in the valid page range
2020.08 Ver.20.012.20041
▫ Web capture Chrome extension function disabled bug modification
▫ PDF Marker Outlook Conflict Modification
▫ When converting Excel PDF "?" Bug modification that appears