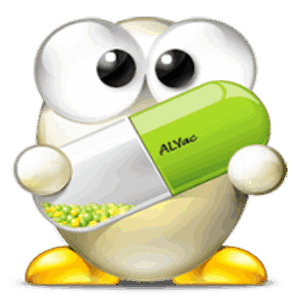 Al Yac
업데이트 – 2022-08-03

VER 2.5.7.6
Al Yac Specs
Category
SecurityApplication
OS
Windows / Android
Developer
EST Security
Update
VER 2.5.7.6 – 2022-08-03
File
ALYac25.exe (60.1MB)
Main Function
▪Personal vaccine program that can be used for free
▪PC optimization, registry file organization function
▪Malware real -time detection and game mode support
---
Windows Business/Personal Security Program
AL YAC is a free vaccine program produced by EST Security. There is a version that allows you to download a free download and a business version, and if an individual downloads, the free version can prevent the virus threat. It is well known as a national security program and supports the Windows operating system and the Android operating system. Similar programs include V3 Lite.
Most user retention
Al YAC, which is used by 12 million people in Korea, is now the representative vaccine program in Korea. Each day, the database update and terrorist engine updates continue to be upgraded.
Real -time monitoring/registry organization function
Suddenly, the computer has a variety of vaccine programs, such as slowing down computers, catching malware, and preventing leakage of personal information. In addition, real -time monitoring for comfortable and safe PC environments, PC management and optimization, precise inspection and fast inspection functions can be provided to maximize the performance of the PC with one program.
How to remove Al YAC advertising
| | |
| --- | --- |
| Minimum | Windows 7 |
| Recommend | Windows 10 |
| Installation Number | 10,000,000+ |
| Content Grade | Over 3 years old |
Release Notes
2021.08 Ver.2.5.7.6
▪ Windows XP service support termination
▪ app update and performance improvement
▪ Advertising size reorganization
2021.05 Ver.2.5.7.5
▪ Improvement of compressed file virus detection function
▪ End of SHA-1 certificate support
2021.02 Ver.2.5.7.4
▪ Other bug modifications
2021.01 Ver.2.5.7.3
▪ Modify some files attachment errors
▪ Other bug modifications
---
2020.09 Ver.2.5.7.2
▪ Improvement of reporting function
▪ Other bug modifications
2020.08 Ver.2.5.7.1
▪ Improvement of product performance and stability
▪ Other bug modifications