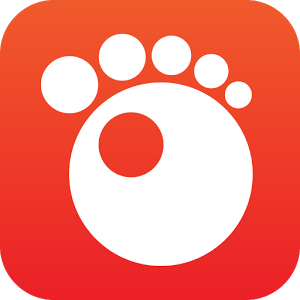 GOM Player
업데이트 – 2022-07-14

VER 2.3.76.5340
GOM Player Specs
Category
MultimediaApplication
OS
Windows
Developer
GOM&Company
Update
VER 2.3.76.5340 – 2022-07-14
File
NEW_GOMPLAYERSETUP.EXE (29.2MB)
Main Function
▪Various video format support such as AVI, MP4, and MKV
▪Support for the latest data subtitles from the previous data
▪VR video support
---
Main Function
GOM Player is a video player that can play various video format programs. It offers everything for free and more features can be purchased through the paid version of Gom Player Plus.
Provide various subtitles through subtitles
It provides a variety of film subtitles through the subtitle library, and the amount of subtitle data has been accumulated for the previous 10 years, and it is very wide and diverse from classic data to the latest data. Not only Korean, but most languages are supported, and as many users around the world, they have UI systems and support systems with excellent customer service, customer convenience.
Solution when error occurs
Various errors may occur while using. If you are an error in itself, you can fix the latest version update, so please check the version. Please refer to the problem of sound output or the problem of sound quality.
How to remove advertising
Solution when it doesn't sound
Release Notes
2022.05 Ver.2.3.76.5340
▪ Add 1: 1 Inquiry function
▪ Improvement of certain file format regeneration errors
▪ Add the right sort of subtitles
---
2021.06 Ver.2.3.66.5330
▪ Audit audio/subtitle sink
▪ Revision of frame drop phenomenon
▪ HLS stream search function improvement
2021.05 Ver.2.3.65.5329
▪ WebDAV pop -up playlist improvement
▪ MP4, AAC exception processing improvement
▪ Modifying the stealing delay phenomenon
2021.02 Ver.2.3.62.5326
▪ Snapshot UI improvement
▪ Modification of tin subtitles tag errors
2021.01 Ver.2.3.61.5325
▪ Editing UI improvement
▪ Other error modifications
---
2020.11 Ver.2.3.59.5323
▪ Improvement of the DPI Scale option problem
▪ Modify subtitles indicator error
2020.10 Ver.2.3.58.5322
▪ Improvement of bookmark editing UI
▪ full screen multi monitor support
▪ Full screen resolution scale error modification
2020.09 Ver.2.3.57.5321
▪ Add recent use address name item display function
▪ Add address list tool tip and multiple selection processing function