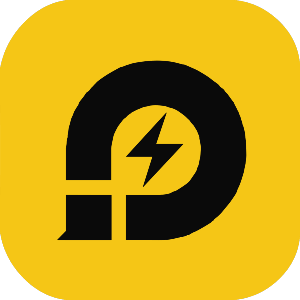 LD Player
업데이트 – 2022-07-06

VER 9.0.19
LD Player Specs
Category
UtilitiesApplication
OS
Windows
Developer
XUANZHI INTERNATIONAL CO., LIMITED
Update
VER 9.0.19 – 2022-07-06
File
LDPlayer9_kr_1002_ld.exe (2.7MB)
Main Function
▪Android emulator support for PC -only
▪High -performance app player through optimization of computer specifications
▪Stable and smooth Android platform
---
Windows dedicated emulator
The LD player is an Android emulator that allows you to run a mobile app in the PC environment with Nox App Player and BlueStacks. Known as the old Momo App Player, it is the most stable state through optimization. It is divided into LD Player 3.0 and 4.0, which supports versions of Android 7.1 or higher, and 3.0 can be used as below. You need to install a file that fits each Android version so that you can successfully download the download.
Main Function
It is considered the most stable among the three emulators and allows you to use mobile games as a PC. As more users use mobile games, they support various games. Wind Country: Yeon, Seven Knights 2, Ragnarok Origin, Maple Story M, Black Desert Mobile, etc. It also allows you to use a variety of apps, such as Danggn market, Watcha, and Wavve. There are various features such as the advantage of being able to achieve much better performance than mobile devices, or with other apps.
Optimization/Multi function
Depending on the app you play, it supports a variety of specifications, and many people are looking for it because it is excellent in compatibility with the app. If you use it, if you proceed with the optimization guide, you can use most apps on high frames. If you have completed the optimization, it is recommended to make multi -optimization. Since you can use the multi app, you can use the app in a multiplayer optimized environment without seamlessly in multiplayer. For more information on optimization, please refer to the following link.
Installation
Occasionally, you can download the version that doesn't fit, or you can get an installation error in a variety of problems. It is a phenomenon that stops or installed at all. In this case, the solution is unusually solving the problem with the memory arrangement or the graphics card update you use. It doesn't seem to be related at all, but the performance of memory and graphics drivers in using an emulator is an important factor.
| | |
| --- | --- |
| Minimum | Windows 7 |
| Recommend | Windows 10 |
| Installation Number | 100,000,000+ |
| Content Grade | 12 years old or older |
Release Notes
2021.11 Ver.4.0.68
▪ Cookie Run Kingdom Compatibility Issue Fixed
▪ Call of duty interface output error modification
▪ Upgrade usingwindows 11 after upgrading multi -control errors
2021.09 Ver.4.0.66
▪ Game stability and frame improvement
▪ Error correction of Karma M · Brolsdas
▪ Infinite Galaxy Unable to execute
2021.07 Ver.4.0.61
▪ Seven Knights 2 virtual keyboard error modification
▪ Multi-controlled-Add pause function
▪ Add LD Player Cloud Function
2021.06 Ver.4.0.57.1
▪ "Available only on normal devices" Fixed output stationery error
▪VBOX bug modification that is not deleted normally
▪ Seven Knights 2-Typing Error Fixed
2021.03 Ver.4.0.53
▪ Fixed an issue for login related to Seven Knights Security Issue
▪ Modify frame -related frames related to AMD graphics card
▪ Other game bug modifications
2021.02 Ver.4.0.50.3
▪ Improves Brawl Stars Skill accuracy
▪ Radeon graphics cards related to bouncing
▪ Modify bug phenomenon according to graphics card performance
2021.01 Ver.4.0.45
▪ League of Legends: Wild lift screen fixing accuracy improves
▪Intel built -in graphics collision modification
▪ Launch of advertising removal membership service
---
2020.12 Ver.4.0.44
▪ League of Legends: Wild lift game mapping optimization
▪<Freefire> Optimization of view sensitivity
▪UI improvement (All/window mode can be changed through F11 keys
2020/11 Ver.4.0.40
▫ Some shooting game sensitivity optimization
▫ Modify the game pad moving direction error
2020/10 Ver.4.0.39
▫ Call of Duty: Modification of forced termination in certain situations
▫ S.O.S: State of Survival: Crystal of bouncing
▫ Modification of blue screen and VT collision phenomenon
2020/09 Ver.4.0.30
▫ PUBG Lite: Modification of bouncing when running the game
▫ Upgrade security system to prevent LD player mining
▫ You can set horizontal and vertical sensitivity separately