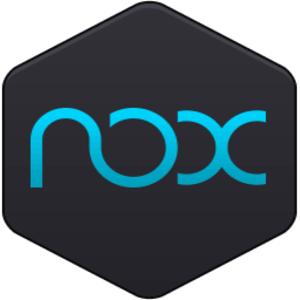 Nox Player
업데이트 – 2022-07-07

VER 7.0.3.0
Nox Player Specs
Category
UtilitiesApplication
OS
Windows / MacOS
Developer
NOX LIMITED bignox
Update
VER 7.0.3.0 – 2022-07-07
File
nox_setup_v7.0.3.0_full_intl.exe (509MB)
Main Function
▪Provides various instances such as game pads and recording
▪You can play mobile games on your PC with optimization specifications
▪Various operating system support (MACOS)
---
Capture the details, nox player
NOX Player is an emulator that allows you to play mobile games in your PC environment. In particular, we support virtual keyboards and game pads to the interface that is easy to accept by users, providing a more stable PC environment than the basic emulator. The operating system supports Windows/MacOs.
Main Function
NOX Player is known to support the latest games the fastest of the various app players, and it supports a variety of operating systems, so many users think they are the best app players. In addition, user individual settings are possible, so any game supports various user settings accordingly. If you are a shooting game, you can set up a variety of settings, such as the shooting game and the keyboard settings.
App Player Disadvantages
There are many parts that are considered to be vulnerable than other app players regarding security, so you have to be careful when using the app player. Most of the mining -related issues have been found to be rumors, but they have to worry about using other security.
| | |
| --- | --- |
| Minimum | Windows 7 |
| Recommend | Windows 8 / 10 |
| Installation Number | 30,000,000+ |
| Content Grade | 12 years old or older |
Nox App Player Release Notes
2021.06 Ver.7.0.1.3
▪ Optimization of multi -instance
▪ Improvement of game pad connection
▪ Live wallpaper HD optimization improvement
2021.06 Ver.7.0.1.2
▪ System stabilization and update
▪ Support game update
Second country/Heroes Defenseking/Final Gear and others
2021.03 Ver.7.0.1.0
▪ Improves app optimization performance
2021.02 Ver.7.0.0.9
▪ Add a keyboard function that allows you to use a variety of commands using one key
▪ 4K game support through wide screen
▪ Improvement of optimization function
---
2020.12 Ver.7.0.0.8
▪ Add Knox Sleeping Option Function
▪ League of Legends: Fixed wild lift stops
▪ Improvement of compatibility and improvement of game pad performance
▪ Add NOX Light Theme
2020/10 Ver.6.6.1.3
▫ Controller optimization and stabilization
▫ Stabilization of virtual keyboard settings
2020/09 Ver.6.6.1.2
▫ Change key set depending on the game
▫ Strengthen app player flexibility